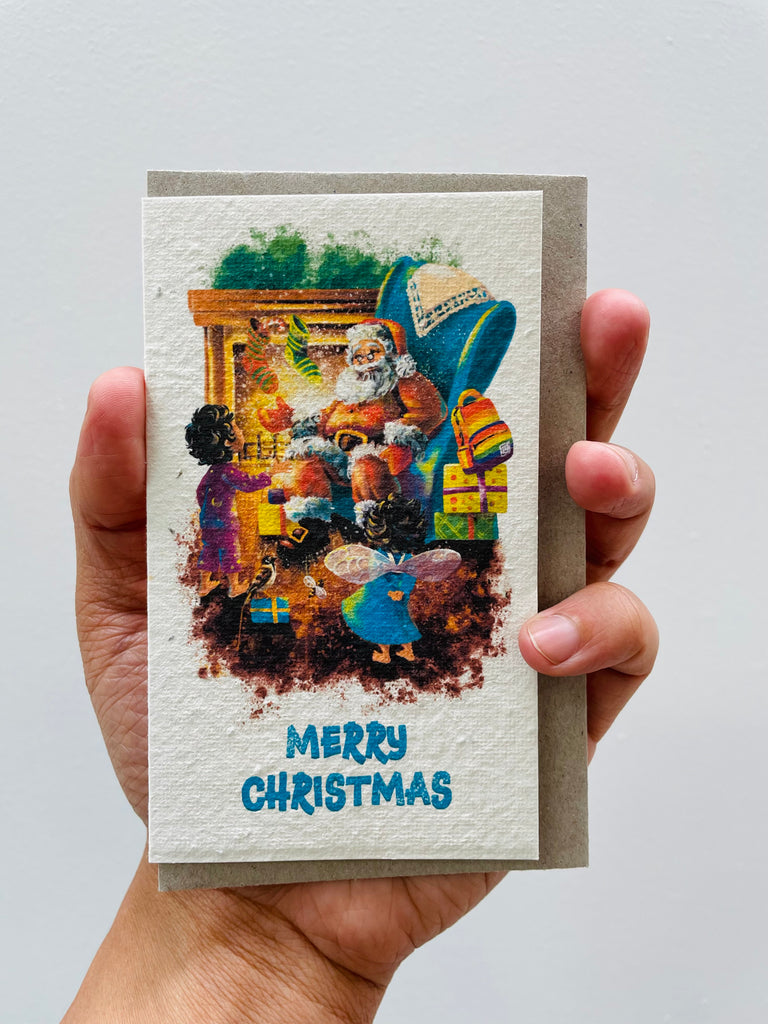 $13.00
$52.00
[10 PACK SAVE] "Santa Claus Meeting" Merry Christmas 🎅🏾🎄BeeKeeper Parade Card (that grows) 🌱
* Buy 10 and save, $2 per card *
I am so proud to share with you our 1st BeeKeeper Parade Card. It has so much hidden meaning and magic in it ✨. And we're starting with Christmas. 
The artwork on this card belongs to the Boy & Universe. About a boy who runs away from home withy his little sister to find a cure to save her life. 
It features the boy, his sister, his sparrow (you'll have to read the book to find out what that's about), the bee 🐝 , oooh our backpack 🎒under the Christmas tree 🎄. And Santa 🎅.    
Made by our bestfriends Planet Go Round here in Melbourne using recycled paper ♻️, they also have the MAGICAL ability to grow into daisies when planted 🌻🌹🌺.   

Step 1: Read the message of love in these cards that a loved one has given you. 
Step 2: Soak card in water for 1 minute and plant in your garden or pot with good seed raising soil, water well. 
Step 3: Watch it grow. During the summer months water well, seedlings will sprout in 4 - 14 days.  
Size: Card 8.5cm X 13cm, Envelope 9cm X 14.5cm
Made locally in Melbourne. 100% Recycled Paper.